All inbound students to Finland and Estonia are requested to arrive on the same day,  usually on a Sunday in August or January. After you have been welcomed at the Helsinki airport by Rotarians and Rotexes, you will be transferred straight away by coach to a week-long Orientation Camp. This orientation is meant for inbound students to Finland and Estonia alike. The camp is mandatory and sponsored by your host club.
Our multidistrict annually receives  two groups of inbound students: the larger group primarily from the Northern hemisphere – usually a bit over 100 students – arrives in August and a smaller group of about 20 students from the Southern hemisphere arrives in January. The Orientation Camp program for these two groups is basically the same, but the weather conditions are quite opposite: in August the temperature is normally around +20 C and in January it can easily drop down to -20 C with lots of snow! Whichever group you arrive in, you are going to love your orientation week with your fellow exchange students! The international friendships that you make here will last a lifetime! On top of the teachers and other camp staff, you will have Rotexes as tutors helping you throughout the week and offering you a shoulder to lean on if you suddenly miss home. Rotex tutors also speak your language, so that you don't need to worry about communication problems in the beginning. They have all experienced an exchange year abroad and know what you are going through!
The program of the orientation week consists of lessons in the Finnish, Swedish or Estonian language (25 h elementary course).  The language you'll learn depends on where you will be hosted. Finnish is the main language in Finland, but 6 % of the population speaks Swedish as their mother tongue. Swedish speaking people live mainly on the coast of Finland. Estonian is spoken in Estonia.
You will also be taught our customs, make short field trips and nature walks, enjoy and get used to local food and, of course, have fun together. You will also have a chance to get over your jet-lag.  There will also be the end-of-the-camp party where you can show off your talents for entertainment. Next day your first host family arrives to join you in the finishing ceremonies and have lunch together, before taking you to your new home somewhere in Finland or Estonia.
At the camp, the students also meet their Rotary correspondents as well as the Chairperson of the District that is hosting them, and learn about the events of the upcoming exchange year.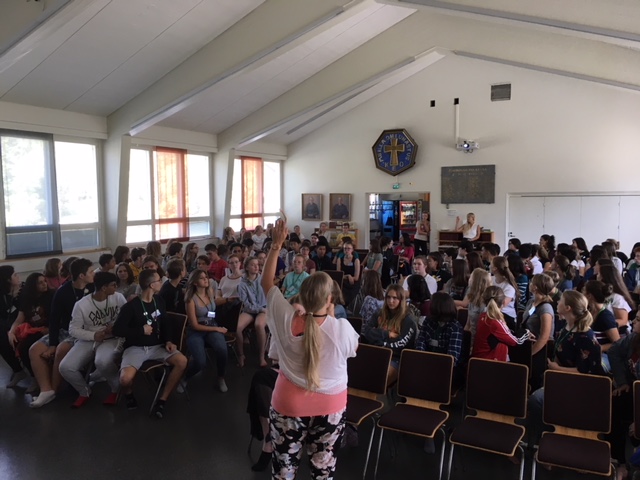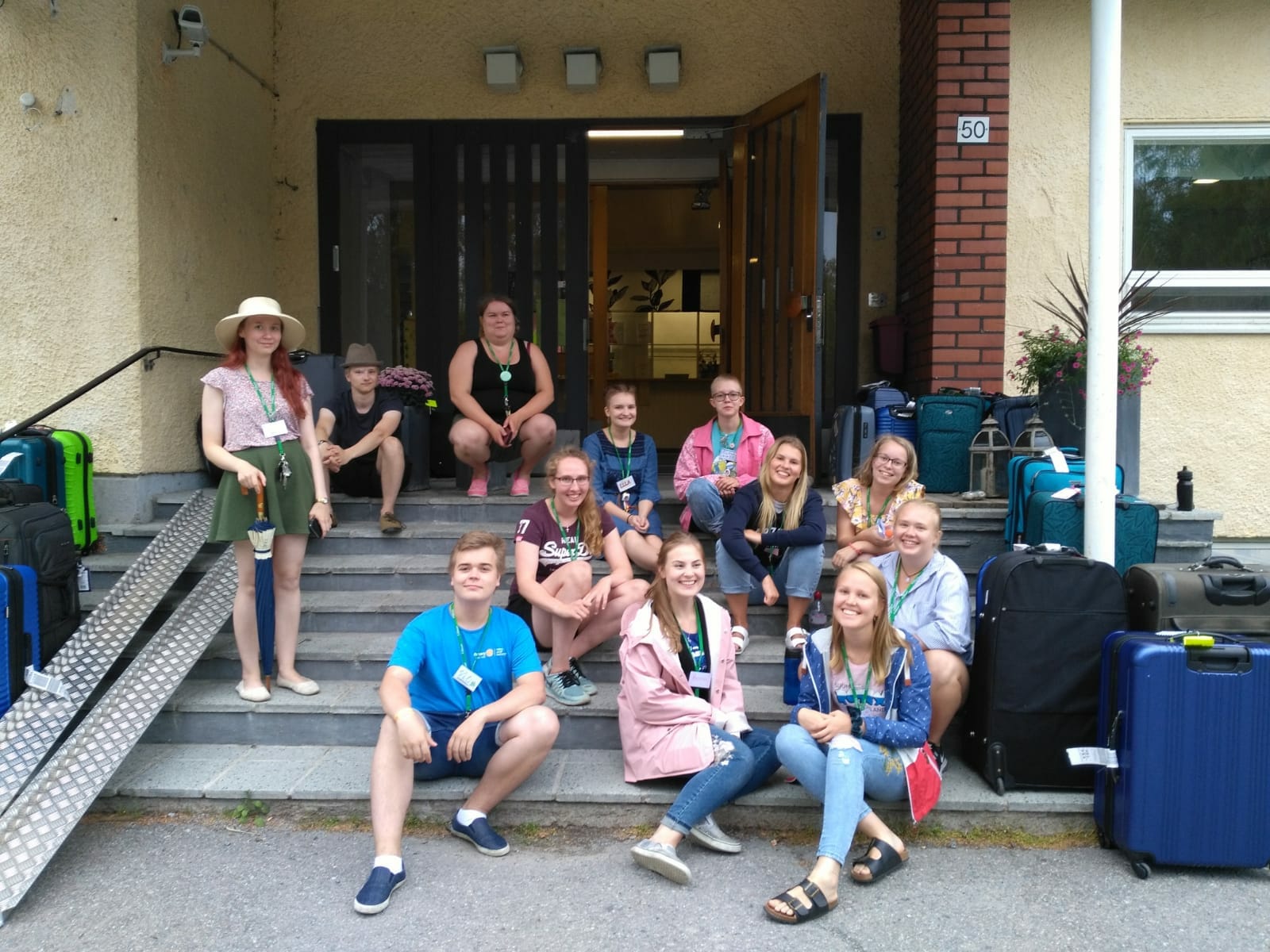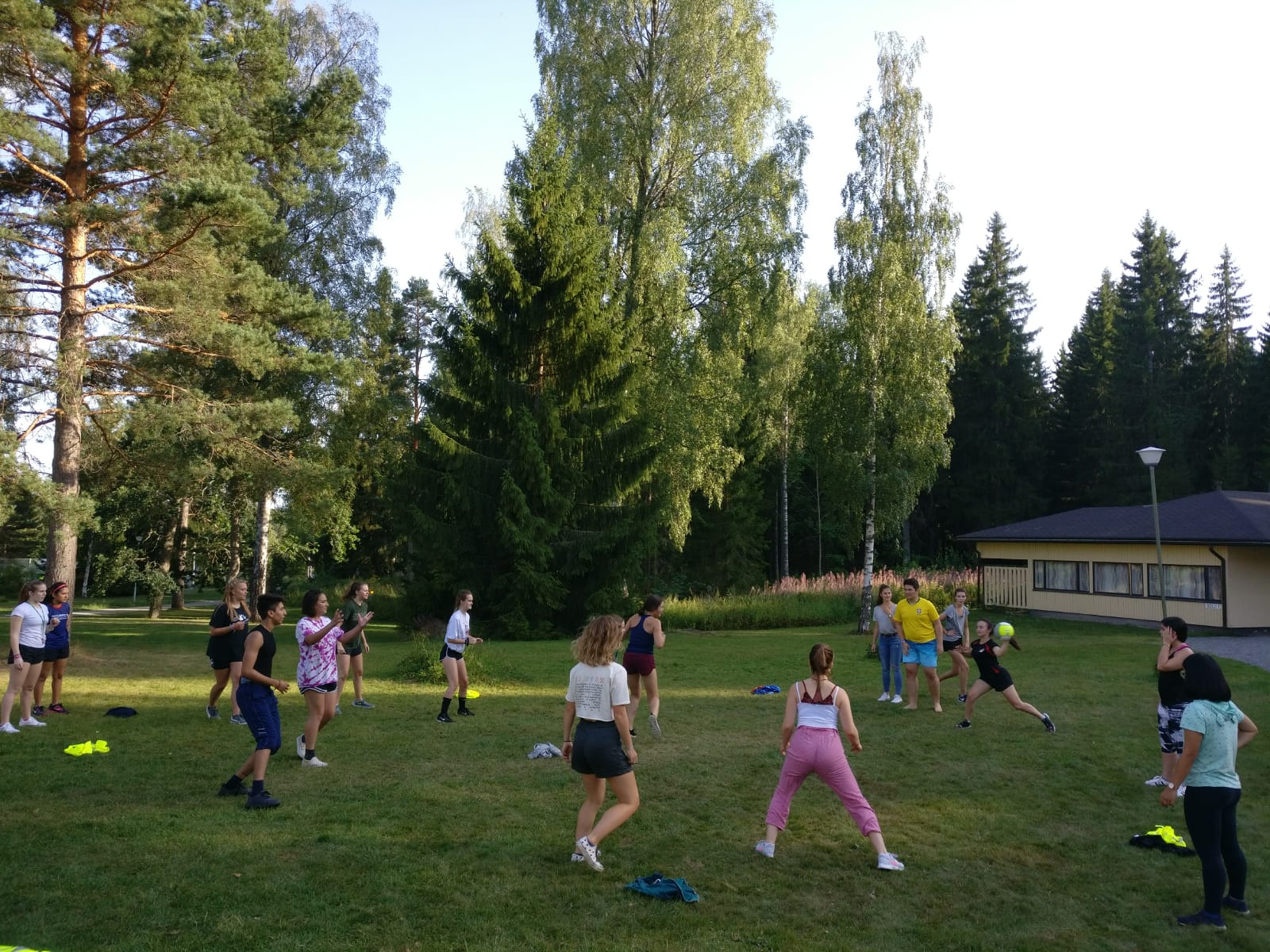 Karkku College has been the camp venue since 1979
For the last decades, the Orientation Camps have been organized in Sastamala, some 220 kilometers north of Helsinki, the capital of Finland.  There, in a lovely lakeside setting, is situated the Karkku Evangelical College. During the school terms the Karkku College is a private boarding school, but at other times it serves as a venue for various functions and camps. Our Orientation Camp has been organized there twice a year ever since 1979, so they really know how to make you feel at home!
There are various buildings at Karkku including the main building with a reception, classrooms, kitchen and dining hall and a bigger hall for functions. A large sauna building is situated right by the lake, so you can plunge straight from the hot sauna into fresh water for a swim – even in the winter, if you are brave enough to dip into ice-cold water! The sleeping quarters are spread in separate houses around a big natural garden and the bedrooms are shared by 2 – 4 people. Bed linen and a towel are included.
Every year our inbound students rate the Karkku camp as one of the top experiences of their exchange year! It is awesome to meet and make friends with all the other students from all corners of the world. And whether you join the summer or winter Karkku camp, it is sure to kick off your exchange year in Finland or in Estonia!
See you in Karkku!